You have a story that you think would make a great play or a script for film or television. But what comes first: a brilliant plot, a fascinating character, the 'one big idea' you want to give the audience when the curtain falls or the credits roll? What about the genre of your story? And how do you create writing style in a script or screenplay? If you're wondering where to start, help is at hand!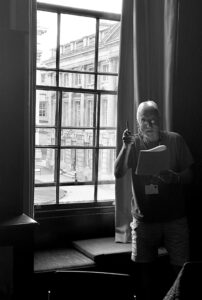 Because on Saturday 19 and Sunday 20 November, the renowned Oxford University lecturer Shaun McCarthy will give the workshop Compelling story writing for TV, film or theatre in theatre the Kampanje in Den Helder. You can book a private consultation on Friday 18 November and discuss your story idea or get feedback on 12-15 pages of script.
Learn from an Oxford University lecturer how to bring your story to life on TV, for film or stage. You will be taught by the best!
Shaun McCarthy is a lecturer in screenwriting at the prestigious University of Oxford, a professional playwright and BBC radio drama writer. He has extensive experience in professionally editing theatre and film scripts for individual authors, film production companies and theatres. I brought him to the Netherlands after attending two of his workshops in Oxford. I found these enormously valuable, even though I had already followed a basic course in Drama Writing for TV and Film myself in the past. You always learn something new and refresh your knowledge. His lessons are a wealth of information, are fun and entertaining and you learn a lot. Because during his courses you can work with your own work, you get concrete results. A gift to yourself! Meanwhile, I am also working with him on other (English-language) story projects, for which his experienced and constructive viewpoint brings me a lot. Read more about my collaboration.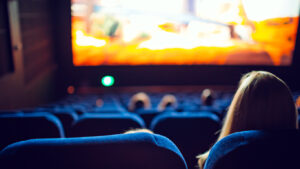 The tricks of the trade
I wanted to offer his lessons to fellow writers who may not have the opportunity to travel to England. But who, like me, want to create stories for the screen or stage. By the way, these superlative workshops are also useful for prose writers! Especially if you have an idea to translate your book to the screen at some point? (adaptation). At the end of the workshop(s) you will have learned the most important skills you need as a writer to create original scripts for screen or stage. You will learn the tricks of the trade:
Planning a plot
Creating characters
Understanding the genre
Finding your writing style
Een weekend vol leren: van verhaalontwerp en het creëren van karakters
tot het plannen van scènes en het schrijven van effectieve dialogen
Each day consists of a mix of short lectures, small-group thinking and planning activities, opportunities to write solo and in groups, and sharing and commenting on work by fellow students. You will also gain insight into the professional writing and media industry. There are video clips and printed excerpts from dramas on screen and on stage. Shaun encourages you in his classes to work to the professional standards that apply in this industry. It will be hard work, but it is entertaining, fun and you will get results with your story!
Who is it for?
The lessons are suitable for writers with different experience and skills. So for beginners and advanced writers. You can start with an idea or when you are more advanced with your script. The workshops are also useful for book writers. If you are worried about working in English, he is very easy to follow. He has trained numerous international students at Oxford University.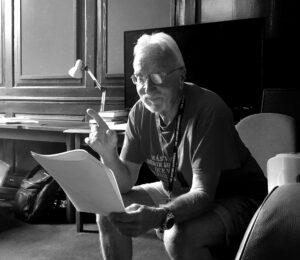 Private consultation with Shaun McCarthy:
Discussing a story idea or feedback on your script
Perhaps you would like to take the opportunity to have a one-hour private consultation with Shaun McCarthy to discuss your story idea or get feedback on 12-15 pages of your script? That opportunity is available on Friday 18 November in the beautiful School 7 library in Den Helder. Shaun has extensive experience in professionally editing theatre and film scripts, for individual authors, film production companies and theatres. He uses this experience in the media industry to help writers one-on-one. There is room for 5 consultations. Send an e-mail to Regina van de Berg for the times and to register. The costs are 75,00 excluding VAT. There is a 10% discount if you book a workshop day.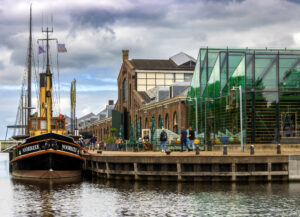 Programme, location and prices
Classes are from 09.30-17.00 hrs. The programme can be found here and you can also download the brochure from this page.
The location is the beautiful theatre de Kampanje in Den Helder. This monumental theatre is located at the old Rijkswerf, now Willemsoord. On Willemsoord you will find various restaurants and cafés. A 5-minute walk takes you to the dike and you can enjoy the view over the water. If the weather is nice, you can see Texel in the distance. Also at walking distance is the inner city of Den Helder. Above all, it is a place full of history where stories come to life every day. Your story too? We are still looking into the possibility of giving a guided tour, among other things to the beautiful stage. De Kampanje is perfectly accessible by train (1 hour from Amsterdam and within walking distance of the station) and there is ample and free parking if you come by car.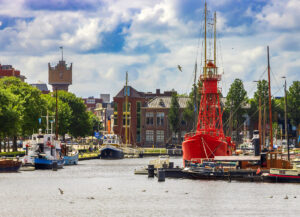 The price for 1 workshop day is 165 euro, for a whole weekend 295 euro. These prices are free of VAT, including coffee, tea and sweets but excluding lunch. You get a 10% early bird discount if you book before September 1. You can register by sending an e-mail to Regina van de Berg. Please indicate for which day you want to register or for the whole weekend. Soon, it's also possible to book online through this website.
The workshops are a collaboration of Regina van de Berg of Red Thunderbird Agency and Stage & Page UK of Shaun McCarthy.
Photos De Kampanje and Willemsoord: M. Nieuwerf.